Total Quality Systems, Inc. has a long tradition of developing and sustaining enterprise class, game changing software system solutions for the Department of Defense and private industry. These software systems range from streamlining of acquisition requirements documentation, to collection of serialized repair history of high value assets, to streamlining maintenance, repair, and overhaul processes.
SALES:
For a list of products and pricing, click here.
Contingency Acquisition Support Model (cASM)
SBIR | STTR Program Office Certificate of Recognition
SBA Tibbetts Award Winner
cASM is an award winning DoD Acquisition Category (ACAT) III program. It is a web-based software application built to create pre-contract award requirements documents and forms compiled in a digital package for transmission to a contract writing system. Users input data once into cASM and it can be re-used in multiple documents and forms through an interface similar to easy to use commercial tax preparation software.

cASM selects the set of Federal Acquisition Regulation (FAR) and DFARS required documents and forms based on the type of acquisition, estimated dollar amount and the competitive nature of the acquisition. cASM employs a customizable workflow for reviews and approvals prior to execution by the Contingency Contracting Officer, thus reducing coordination time and potentially hazardous travel in contingency locations around the world.
Contingency contracting planners can develop and store joint procurement packages comprised of individual service component's plan involved in conjunction with the respective operational plan. The plan can then be selected and converted into a requirements package(s) in minimal time and quickly procured, thus reducing initial deployment timelines.
cASM substantially decreases the time to plan, build and approve procurement requirements packages in austere environments resulting in faster delivery of life support products and services to the warfighter in any contingency.
TQS is the original developer and current sustainer of cASM for the DoD under a Small Business Innovation Research (SBIR) IDIQ contract.
Executive Overview Video:
(Click the image below to watch the video)
Video property of Total Quality Systems, Inc.
cASM Training at Camp Zama Japan Video:
(Click the image below to watch the video)
Content Management System (CMS) Development and Support
As the demands of online transactions grow, enterprises (commercial as well as governmental) around the world look for an Internet platform to promote their brands and products through a strong web presence. To succeed, every enterprise must provide seamless digital experiences across broad market segments.
To achieve this, developing a Content Management System (CMS) architecture with features that align with business goals is essential. TQS is developing such a CMS built upon our Decision Support Tool (DST) Core. DST Core features are based upon a Service Oriented Architecture (SOA) that easily allows: 1) Adding Business Domain Specific Extensions; 2) Adding User Accounts; 3) Adding Cloud/Enterprise Integration; 4) Adding Flexible Work Spaces to Meet Mission; 5) Defining Workflows to Enable Collaboration; 6) Receiving Task Assignment Notifications; 7) Running Built-In and Customizable Reports; and 8) Customizing Informative Dashboards.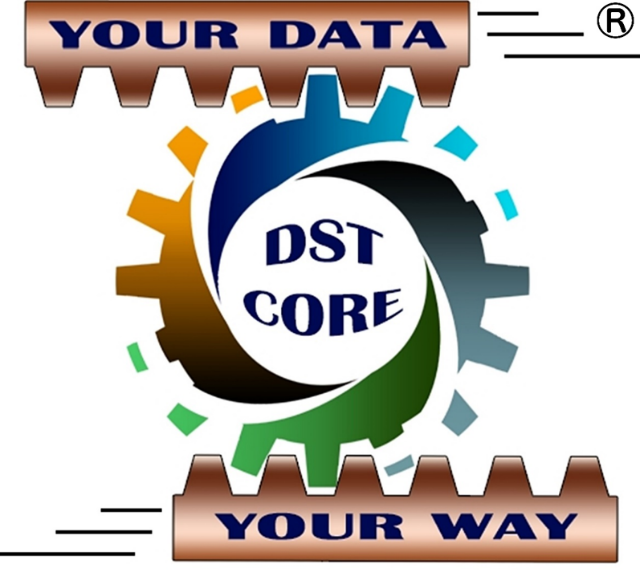 There are numerous technologies available that could be used to form an Internet presence (licensed or open source). TQS's focus is on high-performance CMS systems built on Microsoft .NET technologies. In addition to TQS's own core CMS/Portal System, TQS also supports many of the existing open source CMS systems. Some of those TQS supports are listed below:
Depending on a customer's needs and budget, commercially licensed or open source CMS need to be considered. A TQS Business Analyst can help customers select what will best meet the functionality required; after all, a corporate website is usually a customer's first impression of a business nowadays. Consider these questions before you give TQS a call:
Do CMS features and functionalities desired, align with the business goals and requirements?
How much customization will be required and how much can be afforded?
Does the CMS offer enough flexibility for future changes in business requirements and projected growth?
Are there existing systems that need to integrate into the CMS? How much data will need to be imported?
Will existing staff want to manage the web-based content? Does it present a long learning curve?
TQS would like to talk to potential customers and share our expertise to help you work through the answers to those questions. To learn more about our Content Management System services, and find out how TQS can be of assistance with a new project (or to support an existing CMS), please contact TQS. TQS can enable your business to present and manage "your business, your way" to the world.
Commercial Repair Information Local Server (CDRILS)
CDRILS is the commercial variant of the popular G200 DRILS software. CDRILS is a web-based offering for private industry, namely original equipment manufacturers (OEMs) to use and collect detailed serialized maintenance history in support of high value repairable assets. It provides all of the features and functions of G200 DRILS without operating on the Department of Defense network. Data collected in CDRILS is directly compatible with G200 DRILS and allows OEMs to supply serialized history collected under contract repair to the Department of Defense for import into the G200 DRILS at the appropriate time intervals.
Process Order Design and Display System (PODDS)
TQS developed the PODDS system for the 309th Maintenance Wing (MXW) at Hill AFB, Utah. PODDS is a web-based software program that is used by 309th Process Engineers to document and electronically coordinate first time repair and overhaul processes that augment technical data and provide specific instructions to depot personnel on the proper description of their work task. PODDS enables Process Engineers to lay out their process orders and coordinate the automated workflow of review and approval of the process order before it is published to depot repair personnel.