Contract Vehicles

SMALL BUSINESS INNOVATION RESEARCH PROGRAM
The Small Business Innovation Research (SBIR) program is a highly competitive program that encourages domestic small businesses to engage in Federal Research/Research and Development (R/R&D) that has the potential for commercialization. Through a competitive awards-based program, SBIR enables small businesses to explore their technological potential and provides the incentive to profit from its commercialization. By including qualified small businesses in the nation's R&D arena, high-tech innovation is stimulated and the United States gains entrepreneurial spirit as it meets its specific research and development needs.
TQS has been very successful in completing SBIR R&D work that has led to the following products available for continued development or expansion through SBIR Phase III (sole source) contracts:
Intermittent Fault Detection and Isolation System (IFDIS®): TQS can build and deliver new IFDIS® systems or expand the current fielded systems through the development of an additional Test Program Sets (TPSs). A new system or TPS allows IFDIS® technology to be deployed to diagnose faults in additional Line Replaceable Unit (LRU)/Wing Replaceable Assembly (WRA) chassis. More information on IFDIS® is located under Advanced Systems.
Contingency Acquisition Support Model (cASM): cASM assists DoD personnel in automating the pre-contract award Requirements Definition and Approval portion of purchasing/acquisitions. TQS is currently supporting cASM on a Phase III SBIR contract. Although cASM is used in a contingency environment, it can be adapted to non-contingency operations as well (CE, Base support, FEMA, etc.). Agencies wishing to utilize cASM can contract with TQS via an SBIR Phase III to customize cASM for their agency's specific needs. More details on cASM can be found under Enterprise Software.
Product Lifecycle Sustainment Management (PLSM): PLSM includes 42 documented successful sustainment Use Case processes that can be applied to any weapons system. TQS developed these highly successful sustainment processes from over 15 years of work on F-16, A-10, F-4, and B-52 engineering and cost studies where TQS delivered over 200 technical reports. Process examples include: Poor Performer Analysis, Asset On- and Off-Equipment History, Mean Cumulative Function Analysis, Asset Depot Repair History, Asset Flight Hours, and Asset Exchange Cost History.

ONE ACQUISITION SOLUTION FOR INTEGRATED SERVICES (OASIS)
OASIS and OASIS Small Business (SB) are multiple award, Indefinite Delivery Indefinite Quantity (IDIQ) contracts that provide flexible and innovative solutions for complex professional services. [https://www.gsa.gov/buying-selling/products-services/professional-services/buy-services/one-acquisition-solution-for-integrated-services-oasis]
Details of the OASIS Contract include:
• Span many areas of expertise and mission space;
• Span multiple professional service disciplines;
• Allow flexibility for all contract types, including hybrids and cost-reimbursement, at the task order level; and
• Allow ancillary support components, commonly referred to as Other Direct Costs (ODC), at the task order level.
The core disciplines/scopes of the contracts include:
• Program management services;
• Management consulting services;
• Logistics services;
• Engineering services;
• Scientific services; and
• Financial services.
TQS is a subcontractor on OASIS Pool 1 and Pool 3 Small Business Contracts.

Seaport Next Generation (NxG)
The U.S. Navy has awarded spots on SeaPort Next Generation (NxG), a potential 10-year, $50B contract, to 1,870 businesses for project management and engineering support services.  SeaPort Next Gen is the latest iteration of SeaPort-e, a services contracting vehicle established in 2001 and administrated by Naval Sea Systems Command (NAVSEA).
Scope of work mentioned in the solicitation notice includes systems engineering, software development, research and development, system design documentation and technical data, financial analysis, quality assurance, configuration management, information technology and logistics support.
NAVSEA estimates the government will procure $5B worth of services annually through SeaPort-NxG, which contains a five-year base period of performance and a five-year ordering period option.
TQS is a subcontractor on the Navy's SeaPort-NxG IDIQ Contract.

Rapid Innovation Fund (RIF)
The Rapid Innovation Fund (RIF) provides a collaborative vehicle for small businesses to provide the Department of Defense with innovative technologies that can be rapidly inserted into acquisition programs that meet specific defense needs. Businesses that are not rated a "Small Business" under the relevant NAICS codes may also participate in RIF. RIF is not restricted to small businesses. RIF is administered by the Office of the Secretary of Defense (OSD) Under Secretary of Defense for Research and Engineering (USD R&E). [https://www.dodrif.us/Account/Login]
The goals of the RIF reflect DoD's emphasis on rapid, responsive acquisition and the engagement of small business innovative technologies that resolve operational challenges or address critical national security needs, and have a demonstration path into a defense acquisition program including, but not limited to capabilities that:
• Accelerate or enhance a military capability
• Reduce the development, acquisition, sustainment or lifecycle costs of defense acquisition programs or fielded systems
• Reduce technical risk
• Improve the timeliness and thoroughness of test and evaluation outcomes
To learn more about RIF visit the Defense Innovation Marketplace website.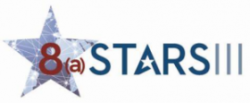 8(a) STARS III GWAC
The 8(a) STARS III GWAC is a small business set-aside contract that provides flexible access to customized IT solutions from a large, diverse pool of 8(a) industry partners. The 8(a) STARS III GWAC:
Expands capabilities for emerging technologies,
Supports both outside of the continental United States (OCONUS) and CONUS requirements,
Features limited protestability up to $10M, and
Offers expert guidance from the GSA team, including free scope review services and market research
centered on North American Industrial Classification System (NAICS) code Ordering Information 541512, but may include other NAICS codes that are predominately IT services
TQS is a subcontractor on the 8a STARS III contract