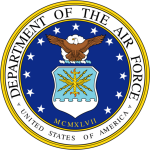 United States Air Force
The mission of the United State Air Force is to fly, fight and win…in air, space and cyberspace.
To achieve that mission, the Air Force has a vision of Global Vigilance, Reach and Power. That vision orbits around three core competencies: developing Airman, technology to war fighting and integrating operations.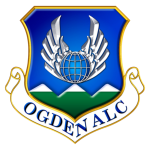 Ogden Air Logistics Complex
Ogden Air Logistics Complex is the major organization at Hill AFB and aims to be America's best warfighter sustainment organization. It is one of three such centers assigned to the Air Force Materiel Command, headquartered at Wright-Patterson AFB, Ohio. It is the largest employer in Utah, with more than 23,500 civilian, military, and contractors supporting an estimated 7.5 million production hours.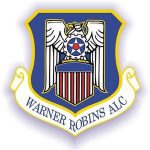 Warner-Robins Air Logistics Complex
Warner-Robins Air Logistics Complex (WR-ALC) performs sustainment and depot maintenance on a number of US Air Force weapon systems. Specifically it supports the AC-130, C-5 Galaxy, C-17 Globemaster III, C-130 Hercules, E-8 Joint STARS, EC-130, F-15 Eagle, HC-130, HH-60 Pave Hawk, MC-130, MH-53 Pave Low, RQ-4 Global Hawk, U-2 Dragon Lady, and UH-1 Iroquois aircraft.  To accomplish its sustainment mission, the center employs nearly 13,000 people.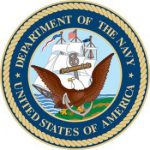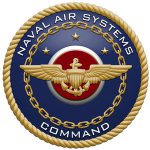 Fleet Readiness Center - Southwest
FRC-SW traces its heritage to 1919, when the Navy began repairing aircraft at what is now known as Naval Air Station North Island. Since its humble beginnings almost a century ago, the facility has been at the forefront of weapon system sustainment, providing innovative Naval Aviation maintenance solutions utilizing the latest technologies. Today, as the Navy's premiere west coast Maintenance, Repair, and Overhaul (MRO) facility, FRC-SW specializes in the maintenance, engineering and logistics support for a wide range of high-performance aircraft; servicing more than 225 airframes and 35,000 components annually.
Subsequently, the USN uses TQS's IFDIS to accomplish engineering studies.  One such effort resulted in resolving a connectivity problem in a GCU "bad actor" at FRC-SW in Coronado (IFDIS Used Successfully by U.S. Navy in Engineering Investigation of F/A-18).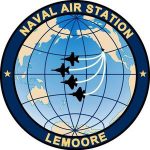 Naval Air Station Lemoore
Commissioned in 1961, NAS Lemoore is the newest and largest Master Jet Base in the U.S. Navy. It has two offset parallel runways 4,600 feet (1,400 m) apart. Aircraft parking and maintenance hangars are aligned between the 13,500-foot (4,100 m) runways. Separated from the hangars by underpasses beneath taxiways A & C, the remainder of the air operations area is located directly southeast.
In July 1998, NAS Lemoore was selected as the West Coast site for the Navy's F/A-18E/F Super Hornet.  This action brought approximately 92 additional aircraft, 1,850 additional active duty personnel and 3,000 family members to NAS Lemoore and several associated facility additions or improvements.
TQS delivered its IFDIS to NAS Lemoore in August of 2018 supporting the sustainment of F/A-18 GCU chassis and other Weapons Replaceable Assemblies (WRAs).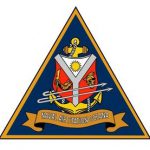 Naval Air Station Oceana
Naval Air Station Oceana is the Navy's East Coast Master Jet Base, home to F/A-18 Hornets and Super Hornets. The primary mission of the Naval Air Station Oceana is as a Shore-Based Readiness Integrator, providing the facilities, equipment and personnel to support shored-based readiness, total force readiness and maintain operational access of Oceana-based forces.
The base, including Dam Neck Annex, has about 10,500 active Navy personnel, about 10,000 family members and 4,500 civilian personnel, making NAS Oceana the second largest employer in Virginia Beach after JEB Little Creek/Fort Story. Oceana also hosts the largest Fleet Replacement Squadron, VFA-106, with about 1500 personnel assigned.
TQS delivered its IFDIS to NAS Oceana in May of 2019 2018 supporting the sustainment of F/A-18 GCU chassis and other Weapons Replaceable Assemblies (WRAs).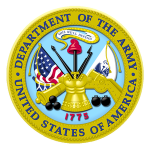 United States Army
The mission of the U.S. Army is to fight and win our Nation's wars, by providing prompt, sustained land dominance, across the full range of military operations and the spectrum of conflict, in support of combatant commanders.
The U.S. Army is using TQS's Contingency Acquisition Support Model (cASM) to support the requirements definition of desired procurement packages for contingency operations and non-contingency procurement operations in the CONUS.  cASM speeds the process to better support the warfighter.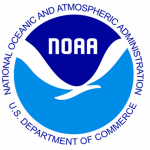 National Oceanic and Atmospheric Administration
NOAA's Mission is to:
Understand and predict changes in climate, weather, oceans and coasts;
Share that knowledge and information with others; and
Conserve and manage coastal and marine ecosystems and resources.
TQS is proud to support NOAA's Mission by providing enterprise software solutions that support their Science, Service and Stewardship objectives.